Model: 3D Breakfree N80II
Color:Green
String Tension: Cross: 24-28lb Main: 26-30lb
Feature: Offensive
Weight: 3u/w3
Flex: Mid Flexible
Length: 675mm
Grip Size: S2(3.25inch)
Material: Carbon Fiber
Blance Point: 298mm
Tailor made for Xu Chen
M"PCF(Multi-Layered Polymer Carbon Fibers): Reinforcing Technology
Handcrafted multi-layered carbon producing multi-directional strength.
Provides strength & durability at key stress points.

"H"DF (High Density Foam) : Shock Absorption
High tech and light weight shock absorption materials fill racket head cavities
Lightweight, high-tech shock absorption materials within racquet frames that minimizes arm strain at impact.

"U"HB (Ultrafine High Tensile Biometric): High Flex Point
Racket shaft flexes closer to the racket head to produce improved smash and drop shot performance.
With an optimized shaft performance, this technology provides low wind resistance with high-flexibility & strength for superior smashing!

TB.NANO (TB Nano Powertec) : Nanometer Technology Enhanced nano technology bonds carbon fibres to resin to increase the raw material strength by 20%
Original Li-Ning TB Nano Material Science and Technology creates a more stable and finer racket. More Powerful "sweet spot".

WING STABILIZER:
Aviation Technology with Introducing aviation Technology design that releases the metal performance memory and improves control an strokes. The inter-field application of aviation technology on Li-Ning products. The frame from 3 & 9 o'clock zones made of ultra elastic 3G titanium alloy, which resists shake and vibration. The distinguished feature of metal memory will control the frame restoration precisely at the moment of deformation and to restrain the shake resulting from vibration waves. The anti-tarsion performance of strokes is improved under high tension conditions and brings about a quick exact and stable second stroke.

3D BRAID POWERTEC:
Continuous multi-layer and multi-dimensional carbon fiber weaving method. Seamless, light, rigid & durable.

HIGH TENSILE SLIM SHAFT:
Engineered with variable shaft diameters. Allows for greater torsion to enhance hitting power while releasing frame to restore more quickly.

TI TANIUM EXTRA ELASTIC TECHNOLOGY:
on core aviation principles, anti deformation and increased stability of frame.

TAPER SHAFT:
Engineered with variable shaft diameters: wider at the bottom and tapered at the top. Allows for greater torsion to enhance hitting power while releasing frame to restore more quickly.

ULTRA-CARBON:
Made of ultra strong material, the racquet has optimum rigidity to bear higher tension for exact and steady strokes. Made of rigid carbon fibers allowing for higher string tension. Risk of frame deformation is also minimized.

AEROTEC-BEAM SYSTEM:
Aerodynamic design with low air resistance and high tensile strength.

DYNAMIC-OPTIMUM FRAME:
Improved racquet mechanical structure for more efficient attack and defense. Increased "sweet spot" for improved hitting velocity with wider string area to increase bounce strength.
More Information

| | |
| --- | --- |
| c2c_c2c_featured | 1 |
| Color | Green |
100% Authentic & Legit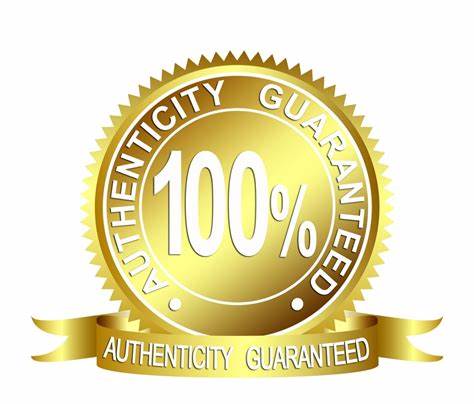 Delivery and Returns
We hope you love shopping for Li-Ning. Here are our delivery and returns policies to help make sure we meet your expectations. Contact Us.
Shipping and Delivery
Shipping and Delivery is the charge for internet order processing, item selection, packaging, transport and handling. We don't guarantee delivery times, but we do our best to provide accurate estimates.
Deliveries occur only on weekdays. Shipping and Delivery charges are subject to change and are determined when you order. Estimated delivery time assumes orders are placed before 12:00 noon (PST). Orders you place with Luma late on Friday or on Saturday will not be processed until Monday. Charges may be added to orders with Priority, Overnight and International shipping if we try unsuccessfully to deliver your order more than once.
As Li-Ning is china based brand, so our stock house is located in China. However, we works for international shipping with multi shipping ways for your selection including free shipping as well.
For shipping time, it depends on shipping option you chose from one week to max 1 or 2 month as well as country shipped to. For e.g, US customer, normally shipping time taking 1-2 week. Brazil customer, normally shipping time take 1 week to max 2 month via air mail.
Returns and Replacements
We want you to be completely happy with your Li-Ning order. If for any reason you are not satisfied, we will gladly accept your timely return of unworn, unwashed, or defective merchandise. Used merchandise cannot be returned unless defective. Returned merchandise should include the vendor packaging and tags and be in the same condition as when it was received. Merchandise must be returned within 30 days of receipt of merchandise.
Returning Merchandise by Mail
On the back of the packing slip enclosed with your order, please note the reason(s) for return and whether you wish to exchange the item(s) or receive a credit/refund (depending on the original form of payment).
Enclose the return section of the packing slip with your item(s). Please use one of the return labels provided on the front of your packing slip to ensure proper return address and credit information.
Please allow 2 to 3 days for Luma to process your return.